fine minerals&metallurgy outlet Tantalum Carbide Powder
Exhibition Show
Global Exhibition Show
application area:(use in)
1.powder metallurgy
2.cutting tool
3.delicate Ceramics
4.Hard wear - resistant alloy tool, tools, moulds and wear - resistant corrosion - resistant structural components additive, improve the toughness of the alloy
5.Tantalum carbide sintered shown in gold, watches can be made decorations
product detail:
Tantalum carbide,Chemical formula TaC,Molecular weight 192.96,Carbon content 6.224%,Density 14.3g/cm3 ,Melting point 3875ºC,Boiling point 5500ºC.Tantalum carbide is brown powder with high chemical stability and favorable high—temperature character.It is hard and heavy.Fine TaC powder is an important cermet material.The cutting tool made of it,having a hardness similar to the diamond,can offer resist high temperature lower than 3800ºC .As an additive of fine crystalline grain to WC hard alloy,TaC powder can improve notably the performance of alloy.
Tantalum carbide powder is widely used in powder metallurgy, cutting tools, fine ceramics, chemical vapor deposition, wear-resistance carbide-tipped tool, mould and additive of structure member with wear and corrosion resistance. It can enhance the tenacity of alloy. The sintering body of tantalum carbide powder is golden yellow, so it also can be used as decoration of watch.
FEATURES:
Boron Carbide Powder
(powder chemical and physical data)
Physico-chemical indexes:
*Particle size: 0.5um to 2um. The chemical composition and the particle size can be customized as your requirements. The exact parameter is subject to the COA of our company.
packing info
Packing: iron drum, 25kg/drum, 50kg/drum, or according to customer request
factory glance
The 857 Nuclear Corporation(CNNC),founded in the early 60 's large State-owned enterprise, is a national-level enterprise.After the reform in 2003, Nuclear 857 New Materials Co.,Ltd was established, specializing in technology research and development, production and trade businesses.
The company manufactures series of powder metallurgical industry of Carbonyl nickel powder, iron powder, ultrafine cobalt powder, chromium, and nickel for metal powders and alloys such as aluminum powder,which owns excellent quality and stable quality.For years, we have been providing nuclear, weapons, aerospace, large domestic tungsten carbide, powder metallurgy , and many other industries and many private enterprises with a high quality service, become an indispensable partner.
The company believes in quality and service both the strategy and invited for the spirit of the principles of customers first.Moreover,we continually integrate our own advantages of the industry, offering the matching imported raw materials to the purchasing department,so that we can meet multi-level customer needs.We are in line with the principle of mutual development and look forward to coooperating with your enterprise.
related products
Click for related products:
Transaction Process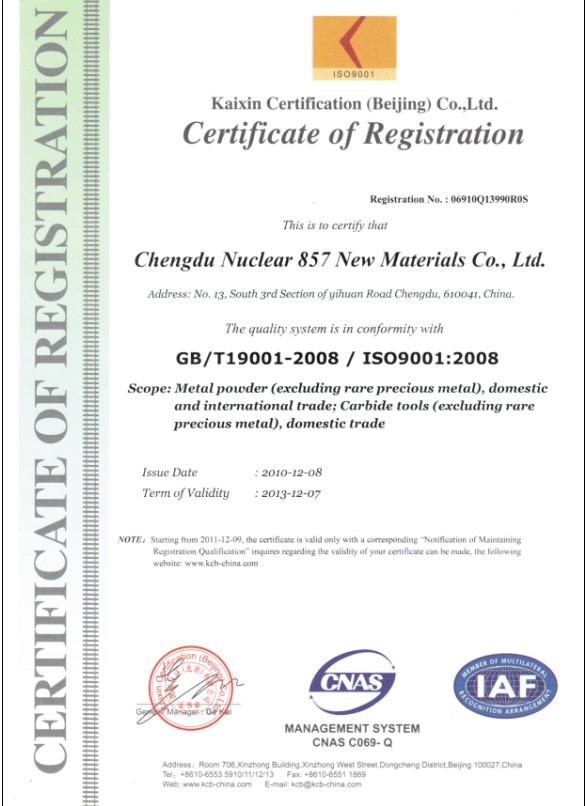 Language: